My name is James Norris.
I am a Handi Capable Athlete and motivational speaker.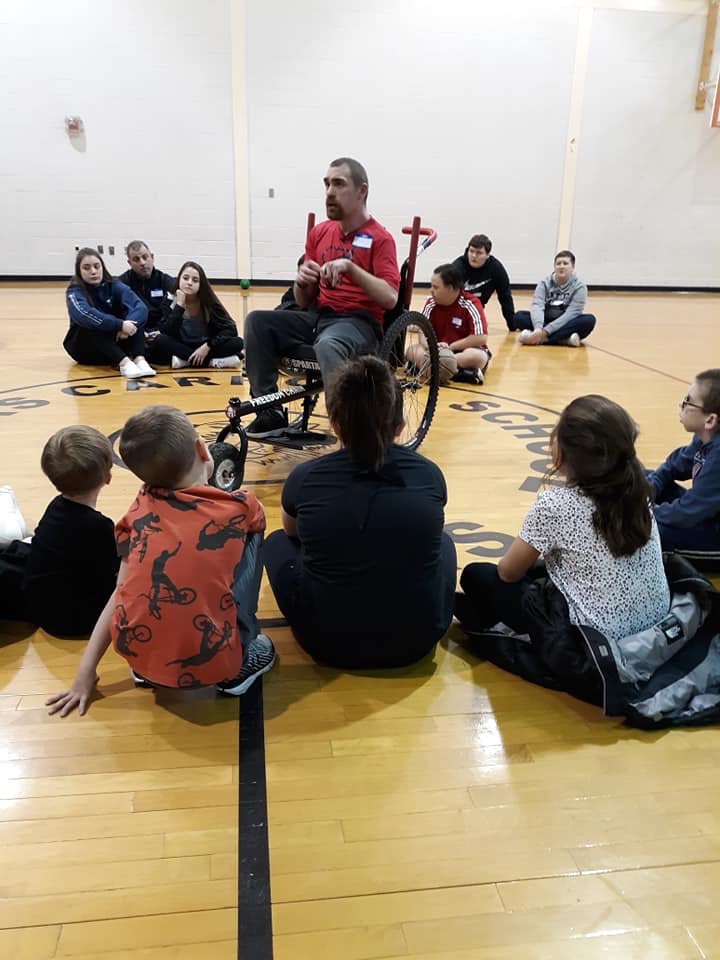 Handi Capable Fitness (HCF) was born from the inspiration of founder James Norris and his trainer, Joe. Joe realized that the journey James was on—from enthusiastic, but not-so physically fit to hosting the annual HCF Walk—had the potential to encourage others to take on the same challenge. James created an Instagram account to share both his successes and failures with other Handi Capable athletes. After just the first few video posts of James working out, the positive feedback was overwhelming. There was clearly a need for an organization like HCF.
HCF is a platform designed to help folks achieve their goals—whatever they may be. We want others to experience the huge satisfaction that comes from overcoming challenges of all forms. When that's a physical challenge, that means actively willing your body to be stronger, better and capable of pushing harder.
Upcoming Events
This is where we'll be! We travel around the country to athletic events to support our Handi Capable athletes and to spread the Handi Capable Fitness message. So check out our list of events below to see when we'll be in your area! Please join us when you can, we'd love to meet you, and hear your story. If you know of an event that would be a good fit for Handi Capable Fitness, let us know here!